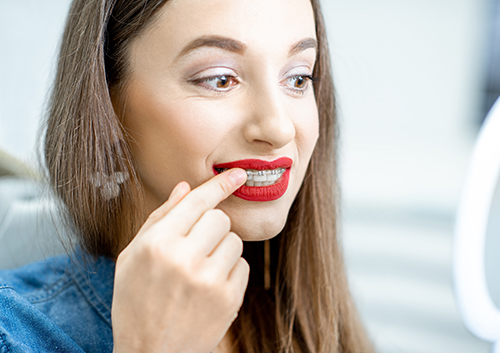 We all welcome the idea of braces adjustments at our Vienna, VA & Great Falls VA office—an adjustment, after all, means you have taken another step on the way to your ideal smile! But sometimes the reality of an adjustment can be a little less welcome—you might have a few days of discomfort as you get used to new or different pressure on your teeth. Luckily, there are some menu options that will help you get through these days in a comfortable and tasty way.
Keep Your Cool
If you are feeling a bit sore after your braces have been tightened, a cool treat might be just the thing. Ice cream is the classic choice, but if you are looking for some healthier options, consider yogurt. It generally has less sugar, while still providing soothing, creamy sweetness. A fruit or vegetable smoothie is always a good (and nutritious) choice. Pudding and gelatin cups? Chilly, delicious, and easy to eat.
Comfort Food
Some of our favorite comfort foods mean literal comfort for newly adjusted braces. Creamy soups, soft pastas and noodles, mashed potatoes, and macaroni and cheese are warm, silky options that don't require a lot of chewing. Just don't go too hot or too spicy—that might irritate sensitive gum and mouth tissue.
Breakfast All Day Long
Most of our favorite braces-friendly breakfast foods are delicious any time of day. Eggs scrambled, fried, or in an omelet are easy on your braces and packed with protein. Are you an oatmeal fan? Try some oatmeal with mashed fruit for a more flavorful bowl. And you can't beat the taste and texture of pillowy pancakes.
The discomfort that follows an adjustment is temporary, but treat your teeth—and yourself—gently over the next day or two. Take over-the-counter medication if needed for pain, brush carefully, and eat a comforting, comfortable diet. Soon you will be back to your normal, braces-friendly menu, and one step further on your way to a beautiful smile!